If you enjoy Bickley Valley and Perth Hills as much as we do, we have an interesting event for you – Mason & Bird Heritage Trail and the New Victoria Dam Walk Trail
The Munday Brook Bridge is the the oldest wooden bridge in Australia.  From there to first Australian Dam we are going to hike on October 17th. This amazing 7km trail is suitable for anybody – there is no age restrictions and it is fairly easy so you don't have to be particulary fit to participate. Tickets are from $19 to $39.
This event will be held between 9am and 11 am this Saturday and this is an absolute must for every outdoor  and hiking enthusiast.
The Mason and Bird Heritage Trail follows the route of an 1870's tramway from Mason Mill to the swan River, which operated in the late 1800's to transport jarrah timber from Mason's Mills to the Canning River. And there is a lot of beautiful views on the way! Thanks to one of our sponsors: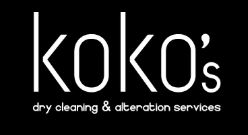 We have 2 tickets for you. First in, best dressed!